Our Comprehensive Wealth Management Services Help
You Succeed in Every Aspect of Your Life.
We will help you simplify the business of your life—not just your finances—as you accumulate, protect, and transition your wealth, or even your business, to the next generation or owner. You can call on R.M. Davis for much more than thoughtful asset management.
We are interested in what you value and aspire to accomplish. Once we thoroughly understand you, we will develop an integrated financial and investment plan to help you achieve your life objectives. You will have the benefit of ongoing advice and counsel to guide you as you implement your plan to help keep you on track in an ever-changing world.
This proactive and collaborative effort of managing your wealth through the years will give you greater clarity, less worry, and more confidence in your future. We believe this is where we add the greatest value to you and your heirs.
At the heart of every financial plan are our Investment Management Services.
Additional elements to consider in developing your plan include:
Estate & Tax Strategies
Retirement Planning
Social Security & Medicare Planning
Education Planning
Gift Planning
Risk Management
If your circumstances warrant it, we also offer Trust Services and Personal Affairs Management.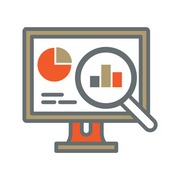 Investment Management
What sets R.M. Davis apart from typical financial advisors is that we treat each relationship individually. We manage portfolios of individual securities to meet your specific needs according to principles we developed at our founding:
an independent and rigorous investment research process
active and disciplined management of your individual portfolio
commitment to high quality, publicly traded companies with track records of creating shareholder value
active dialogue with you in the form of economic and capital market commentary, portfolio activity updates, and face-to-face meetings
Our independent research is proprietary and supported by externally sourced research as well as our own fact-finding, which includes frequent travel to visit companies, meet with senior management, and attendance at industry conferences. We believe this level of diligence is essential to thoroughly understand a particular company before investing our clients' funds in it.
Our investment philosophy is oriented towards fundamentals. We seek to identify high quality, growing companies that provide above-average returns while managing risk. Our objectives in managing fixed-income portfolios are to provide stability of principal value and a steady stream of income, while reducing overall volatility.
Our primary investments are in individual securities; however, we use mutual and exchange-traded funds (ETFs) for foreign equity exposure. We conduct ongoing research, evaluation, and due diligence of all mutual funds we use. As we receive no compensation from any mutual funds, the selection process is completely objective.
R.M. Davis maintains a "prudent person" standard in the management of its clients' assets and is sensitive to fiduciary responsibilities of managing client investment portfolios.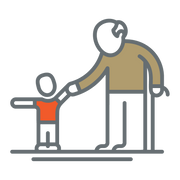 Trust Services
Portfolio Managers serve as personal trustee for many of our clients and their families. As professional trustees, we have broad and detailed knowledge of the trust administration process for all types of trusts. We pride ourselves on the individual attention we pay to trust creators and their beneficiaries.
In addition to the prudent management and distribution of trust assets, we offer a comprehensive suite of administrative services, including reviewing trust tax returns, processing quarterly tax payments, and delivering annual trust accountings to beneficiaries.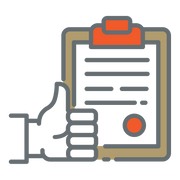 Personal Affairs Management
If organizing and managing your personal household financial affairs becomes increasingly difficult or just feels overwhelming, we offer a stress-free solution. Our bonded Personal Affairs Management staff will visit you at your home, or virtually, on a regular schedule to assist with the following tasks:
reviewing your bills
organizing bill paying files
helping you prepare bill payments including setting up auto payments
reconciling bank and credit card statements
assisting with quarterly estimated tax payments
managing insurance claims and paperwork
tracking annual charitable giving and subscriptions
compiling year-end tax records and partnering with your tax preparer
We understand each client's needs are unique. We strive to tailor to those needs by offering a free consultation to explore how our personal affairs management services may benefit you.